Our Developments
Since becoming a Housing Provider, WHL has significantly expanded and diversified our housing portfolio and housing development capacity.
WHL was successful in obtaining $20 million under the Nation Building Economic Stimulus Package to devlelop four new affordable housing projects in Bayswater, Bentleigh, Meadow Heights and Werribee.
In addition, we acquired a substantial rooming house program and a number of additional units from the Office of Housing (OoH) under the Housing Provider Framework.
Including properties under development, the expanded WHL housing portfolio currently consists of:
108 Transitional properties;
9 Rooming Houses, accommodating 191 tenancies;
96 Social Housing Units; and
12 detached Units managed under the Housing Provider Framework.
Development Models
Summary
WHL's affordable housing projects have been carried out under a number of arrangements.
Over time, WHL property developments have become increasingly complex, progressing from:
The purchase of turn-key projects from established builders; and
The management of developers' building to a WHL design brief; to
The full management of the planning process and the construction of housing by an external builder on land that WHL acquired on the open market.
Purchase Of Turnkey Developments
Acquisition of newly built units on the open market, either as they reached completion or during the process of construction.
WHL purchased eight town houses at Meadow Heights for $2.37m. All purchased properties are located close to public transport and schools. The properties were completed and tenanted in 2010. All residents were referred from the Public Housing wait list.
In August 2010, more applicants from the Public Housing waiting list were re-homed in five brand new, well-located town houses at Werribee. The total cost to WHL was $1.5m.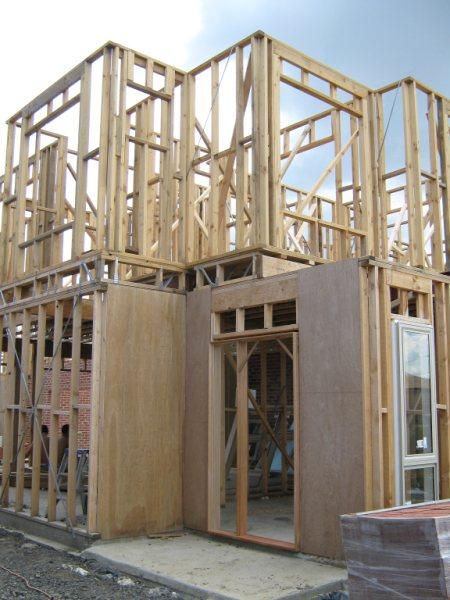 Acquisition Of Land And The Construction Of Dwellings
Summary
In 2009, WHL consulted with Domestic Violence Victoria, women's refuges, family violence outreach services and Wombat housing services, who identified that single and small families find it difficult to secure affordable long-term housing. The domestic violence sector nominated areas within a 20 kilometre radius of the city as an area where it was particulalry difficult to secure housing for women experiencing family violence.
Women's refuges advised that women who have experienced violence are suited to living in medium density housing as it adds to their sense of security to have neighbours close by. As a result WHL have built developments that met this need.