"I am extremely grateful that WHL was able to provide me with the means of safe, secure and affordable housing during this time"

"WHL gave me the breathing space to focus and move forward despite the uncertainly of my future at that time"

"It was a huge sense of relief to be able to feel safe and secure and I was able to progress my life"

"WHL workers are patient, efficient and kind"

"WHL worker received us warmly and explained everything in detail."

"I have referred your service to another friend who needs assistance"

"Honestly, WHL could not have been more wonderful"

"I was a little overwhelmed because I had been homeless for a while so any help I received I was grateful for. I think your service is badly needed and there are lots of people out there like me who need your assistance. There needs to be more housing."

"Thanks you for your support. Thank you for your understanding. I have never had anyone act that way before."

"The WHL worker is wonderful and makes me feel understood and cared for"

"WHL staff are very warm, friendly and most helpful. They appear genuinely concerned about my well-being and are very re-assuring. I feel most welcome and comfortable here. I appreciate the welcoming attitude and good atmosphere."

"It was practically brand new – lovely to move into."

"The workers go out of their way to make this a bright relaxed atmosphere"

"The Rooming House was a stepping stone to getting permanent housing. The Rooming House gave me an opportunity to build links to my future housing, now in Community Housing"

"I had guilt and shame, very self critical, the time in the Rooming House allowed me to build myself up again"

"I had guilt and shame, very self critical, the time in the Rooming House allowed me to build myself up again"

"The Rooming House was a stepping stone to getting permanent housing. The Rooming House gave me an opportunity to build links to my future housing, now in Community Housing"

"I feel that the culture of Women's Housing Ltd does not judge tenants. There is a culture of respect"

"The staff all have excellent skills. If we had more people like you in our community, our community would be a much better place. All of the team worked so hard to help. Thank you for choosing us for this new property. This has made such a change to both of our lives."

"Excellent service, very professional."

"Thanks you so much for our lovely new home, it is much appreciated."

"On behalf of my family, I want to thank you sincerely for our beautiful new home. It is so wonderful how hard your organisation works to help so many people, I thank you and your team for all of your hard work and the difference you make in so many peoples lives."

"They were pleasant and generous with information"

"Always willing to help"

"Even during times that I was experiencing hardship, WHL was so accommodating"

"It's not just a housing service, it feels like a women's support service"

"I feel that the culture of Women's Housing Ltd does not judge tenants. There is a culture of respect"

"I would like to thank you and your team in regards to the financial assistance granted to me. It was overwhelming and I shall not forget the kindness."
All women have the right to safe, secure, affordable housing choices.
Women's Housing Limited (WHL) is a statewide not for profit organisation that provides low costs housing to women at risk of homelessness. Women and their children make up an increasingly large percentage of those in need of affordable housing. Those groups that are likely to experience housing stress include older women over 55 and women who are forced to leave their home because of family violence.
Since becoming a Housing Association, WHL has significantly expanded and diversified it's housing portfolio and housing development capacity. WHL has both the capacity and experience to deliver large-scale housing projects aimed at meeting the ever-growing demand. WHL will continue to advocate for the housing needs of women and children and contribute to the growth of affordable housing stock.
WHL also provide additional services including:

 Intake and assessment services for homeless women

 Distributing Housing Establishment Funds to assist women experiencing a housing crisis

 Housing assistance and referral to women exiting prison
Since our establishment in 1997, we've been listening to and validating women's experiences, and acting as their voice in the housing sector.
We have a huge demand on our service which includes not only seeking accommodation, but also the provision of basic toiletries, train tickets and food. With this increasing demand we need your help more than ever.
Please click on the Make a Donation logo to donate to Women's Housing Ltd through the Give Now website.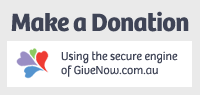 Changes to Women's Housing Ltd Board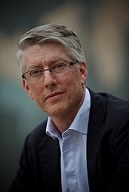 On 30 June 2022 Michael Barlow retired from the Women's Housing Ltd Board.  Michael was an important and valuable member of the Board and will be greatly missed.  During his time on the Board Women's Housing Ltd was successful in achieving Housing Association status, obtained the management rights to Harvest Square and, thanks to Michael's expertise in the property development sector, Women's Housing Ltd successfully bid for 13 metropolitan and regional projects through the Big Housing Build.
We wish Michael all the best and thank him for his contribution, without a doubt Michael has assisted Women's Housing Ltd in improving the lives of many women.
Before retiring Michael recommended Daniel Khong as his replacement.  Daniel has 20 years' experience in project development in the property and infrastructure sectors in a career that spans architectural practice, public sector management and private development and finance. Daniel has developed relationships within Government and the private sector and would fill the gap in building and planning knowledge that Michael Barlow leaves behind.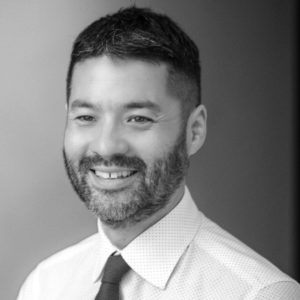 On 25 May 2022 the Women's Housing Ltd Board formally appointed Daniel Khong as a Member.  Women's Housing Ltd is excited about the future and confident in the expertise and capabilities of the Board.
NAIDOC Week
Women's Housing Ltd staff took part in events across Naarm (Melbourne) to celebrate NAIDOC week 2022.
Staff participated in the Clothing the Gap movement event.  WHL registered interested staff for one of five distances ranging from 3km to 42.2km.  Staff could complete their 'race' in their own time, their own local area and with who they wanted to.  Most importantly they got moving running, walking, shuffling, scooting or cycling to support Clothing the Gap, an Aboriginal-led non-for-profit organisation run by public health practitioners working towards closing the gap in health outcomes between  Indigenous and non-Indigenous Australians
Warrnambool Announcement
On 18 May 2022, Minister for Housing Richard Wynne met with Women's Housing Ltd's representatives, including Chief Executive Officer Judy Line, to officially announce the development of eight new townhouses in Warrnambool as part of the Victorian Government's Big Housing Build.
When completed the properties will provide safe housing for women escaping family violence, women over the age of 55 and first nation women.
"Everyone deserves the right to a roof over their head and there is a very real need in the southwest of Victoria for more housing for women."  Minister for Housing Richard Wynne
"We're very, very proud to be building this development here in Warrnambool."  Judy Line, CEO, Women's Housing Ltd
Housing for First Nations Women
Access to safe housing remains a key challenge facing Australia's First Nations women. In acknowledging our presence on land that was stolen and not ceded, Women's Housing Ltd is emerging from the pandemic with the goal to increase the representation of First Nations women in our properties and provide them with a home that meets their needs.
Hearing the invaluable stories of our Renters has helped us understand their needs in the pursuit of providing culturally safe and inclusive housing.
Many of our First Nations Renters came to us with experiences of housing insecurity. Women's Housing Ltd is proud to provide a safe and inclusive home to these Renters. The certainty and permanency our housing brings to our First Nations renters has been described as bringing a sense of security and safety that been missing.
The stories of three First Nations Renters speaks to why Women's Housing Ltd does what we do:
WHL Tenancy Officers create a safe yarning space to connect with Renters. After meeting a Renter in her home over several cups of coffee and establishing a personal connection, the Renter was able to address her rental arrears and now lives comfortably free of rental debt and risk to her housing security.
A woman was afforded financial and housing stability, thereby allowing them to return to study and achieve their career goal alongside a safe family home.
Another Renter was passed through six different housing providers before arriving with Women's Housing Ltd, where she was relieved to be assisted with her move and obtaining warm clothes and food. When she connected with another First Nations woman housed by our organisation in her property, she found a further sense of belonging in her new home.
We are proud to be an organisation helping to lead the nation towards greater housing inclusivity and protection for our First Nations Australians.
Thank you to all our renters who were so generous and helpful in writing this article.