"I am extremely grateful that WHL was able to provide me with the means of safe, secure and affordable housing during this time"

"WHL gave me the breathing space to focus and move forward despite the uncertainly of my future at that time"

"It was a huge sense of relief to be able to feel safe and secure and I was able to progress my life"

"WHL workers are patient, efficient and kind"

"WHL worker received us warmly and explained everything in detail."

"I have referred your service to another friend who needs assistance"

"Honestly, WHL could not have been more wonderful"

"I was a little overwhelmed because I had been homeless for a while so any help I received I was grateful for. I think your service is badly needed and there are lots of people out there like me who need your assistance. There needs to be more housing."

"Thanks you for your support. Thank you for your understanding. I have never had anyone act that way before."

"The WHL worker is wonderful and makes me feel understood and cared for"

"WHL staff are very warm, friendly and most helpful. They appear genuinely concerned about my well-being and are very re-assuring. I feel most welcome and comfortable here. I appreciate the welcoming attitude and good atmosphere."

"It was practically brand new – lovely to move into."

"The workers go out of their way to make this a bright relaxed atmosphere"

"The Rooming House was a stepping stone to getting permanent housing. The Rooming House gave me an opportunity to build links to my future housing, now in Community Housing"

"I had guilt and shame, very self critical, the time in the Rooming House allowed me to build myself up again"

"I had guilt and shame, very self critical, the time in the Rooming House allowed me to build myself up again"

"The Rooming House was a stepping stone to getting permanent housing. The Rooming House gave me an opportunity to build links to my future housing, now in Community Housing"

"I feel that the culture of Women's Housing Ltd does not judge tenants. There is a culture of respect"

"The staff all have excellent skills. If we had more people like you in our community, our community would be a much better place. All of the team worked so hard to help. Thank you for choosing us for this new property. This has made such a change to both of our lives."

"Excellent service, very professional."

"Thanks you so much for our lovely new home, it is much appreciated."

"On behalf of my family, I want to thank you sincerely for our beautiful new home. It is so wonderful how hard your organisation works to help so many people, I thank you and your team for all of your hard work and the difference you make in so many peoples lives."

"They were pleasant and generous with information"

"Always willing to help"

"Even during times that I was experiencing hardship, WHL was so accommodating"

"It's not just a housing service, it feels like a women's support service"

"I feel that the culture of Women's Housing Ltd does not judge tenants. There is a culture of respect"

"I would like to thank you and your team in regards to the financial assistance granted to me. It was overwhelming and I shall not forget the kindness."
All women have the right to safe, secure, affordable housing choices.
Women's Housing Limited (WHL) is a statewide not for profit organisation that provides low costs housing to women at risk of homelessness. Women and their children make up an increasingly large percentage of those in need of affordable housing. Those groups that are likely to experience housing stress include older women over 55 and women who are forced to leave their home because of family violence.
Since becoming a Housing Association, WHL has significantly expanded and diversified it's housing portfolio and housing development capacity. WHL has both the capacity and experience to deliver large-scale housing projects aimed at meeting the ever-growing demand. WHL will continue to advocate for the housing needs of women and children and contribute to the growth of affordable housing stock.
WHL also provide additional services including:

 Intake and assessment services for homeless women

 Distributing Housing Establishment Funds to assist women experiencing a housing crisis

 Housing assistance and referral to women exiting prison
Since our establishment in 1997, we've been listening to and validating women's experiences, and acting as their voice in the housing sector.
We have a huge demand on our service which includes not only seeking accommodation, but also the provision of basic toiletries, train tickets and food. With this increasing demand we need your help more than ever.
Please click on the Make a Donation logo to donate to Women's Housing Ltd through the Give Now website.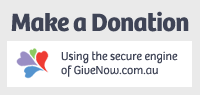 Important COVID-19 Update
Due to new COVID-19 cases in Victoria and numerous exposure sites the Victorian Government is acting early.  Effective from 11.59pm Thursday 15 July 2021 the following restrictions apply to all Victorians:
Stay home unless shopping for essential goods, permitted work, care or caregiving, to get vaccinated and to exercise for up two hours and with one other person.
Stay within 5km radius of your home.
Masks are mandatory and must be worn indoors (except in your own home) and outdoors at all times.
Private and public gatherings are not permitted. Single person bubbles and intimate partner visits are allowed.
If you can work from home, you must work from home.
Childcare and Kinder remain open but schools will return to remote learning.
Supermarkets, food stores, bottle shops, banks, petrol stations and pharmacies will also remain open. Shopping is limited to one person per day, per household.
Cafes and restaurants will be able to offer take-away.
How you can help…

Keep up to date with exposure sites.  
Click here
to see a full up-to-date list of exposure sites and isolating and testing requirements.
If you have symptoms
get tested
.
Remember to wash hands regularly, practice respiratory hygiene, maintain social distance and most importantly if you are unwell stay home.
Change in How we do Business
Due to COVID-19 Women's Housing Ltd office doors are closed to visitors but we are still operating. Please call on 9412 6868 between 9am – 5pm so that we can assist with your call. Alternatively email info@womenshousing.com.au
Brighton Secondary College
In April 2021 Brighton Secondary College conducted an art supplies drive. After only a few weeks the whole school community donated enough supplies for 15 boxes and 6 bags.
Some of the children in Women's Housing Ltd's properties were the grateful benefactors of the gifts. Generosity like this has a lasting impact on children, families and communities.
Women's Housing Ltd would like to extend a big thank you to Joshua Cohen and the environmental team at Brighton Secondary College. With a very special mention to Sydney James as the team leader for encouraging wonderful generosity and community spirit!

Social Infrastructure Development of the Year Award
Women's Housing Ltd worked in collaboration with Urbanxchange to develop a 24 apartment complex in Bayswater. The development, that will house women at risk of homelessness and family violence, won the Social Infrastructure Development of the Year award at the 2020 Urban Developer Awards for Industry Excellence.
Designed by ClarkeHopkinsClarke Architects the one and two bedroom 6.6 star apartments offer abundant natural light and ventilation, 2.7 metre ceilings, generous living spaces, balconies, storage and upper-level views to the Dandenong Ranges. The project prioritises security while allowing the residents generous living spaces with optimal outlook.
A small office in the building permits Women's Housing Ltd and family violence support workers to deliver on-site assistance and programming. "The women have established themselves here. We're located in the heart of Bayswater and there are nearby schools, childcare, shops and transport. The children have stability and they can go to school safely. It has definitely changed their lives." Tenancy Officer
Amos Matteri, ClarkeHopkinsClarke project leader, described the Urban Developer Award as a testament to the strong collaborative relationship that underpinned the development.