"I am extremely grateful that WHL was able to provide me with the means of safe, secure and affordable housing during this time"

"WHL gave me the breathing space to focus and move forward despite the uncertainly of my future at that time"

"It was a huge sense of relief to be able to feel safe and secure and I was able to progress my life"

"WHL workers are patient, efficient and kind"

"WHL worker received us warmly and explained everything in detail."

"I have referred your service to another friend who needs assistance"

"Honestly, WHL could not have been more wonderful"

"I was a little overwhelmed because I had been homeless for a while so any help I received I was grateful for. I think your service is badly needed and there are lots of people out there like me who need your assistance. There needs to be more housing."

"Thanks you for your support. Thank you for your understanding. I have never had anyone act that way before."

"The WHL worker is wonderful and makes me feel understood and cared for"

"WHL staff are very warm, friendly and most helpful. They appear genuinely concerned about my well-being and are very re-assuring. I feel most welcome and comfortable here. I appreciate the welcoming attitude and good atmosphere."

"It was practically brand new – lovely to move into."

"The workers go out of their way to make this a bright relaxed atmosphere"

"The Rooming House was a stepping stone to getting permanent housing. The Rooming House gave me an opportunity to build links to my future housing, now in Community Housing"

"I had guilt and shame, very self critical, the time in the Rooming House allowed me to build myself up again"

"I had guilt and shame, very self critical, the time in the Rooming House allowed me to build myself up again"

"The Rooming House was a stepping stone to getting permanent housing. The Rooming House gave me an opportunity to build links to my future housing, now in Community Housing"

"I feel that the culture of Women's Housing Ltd does not judge tenants. There is a culture of respect"

"The staff all have excellent skills. If we had more people like you in our community, our community would be a much better place. All of the team worked so hard to help. Thank you for choosing us for this new property. This has made such a change to both of our lives."

"Excellent service, very professional."

"Thanks you so much for our lovely new home, it is much appreciated."

"On behalf of my family, I want to thank you sincerely for our beautiful new home. It is so wonderful how hard your organisation works to help so many people, I thank you and your team for all of your hard work and the difference you make in so many peoples lives."

"They were pleasant and generous with information"

"Always willing to help"

"Even during times that I was experiencing hardship, WHL was so accommodating"

"It's not just a housing service, it feels like a women's support service"

"I feel that the culture of Women's Housing Ltd does not judge tenants. There is a culture of respect"

"I would like to thank you and your team in regards to the financial assistance granted to me. It was overwhelming and I shall not forget the kindness."
All women have the right to safe, secure, affordable housing choices.
Women's Housing Limited (WHL) is a not for profit organisation that provides low costs housing to women at risk of homelessness. Women and their children make up an increasingly large percentage of those in need of affordable housing. Those groups that are likely to experience housing stress include older women over 55 and women who are forced to leave their home because of family violence.
Since becoming a Housing Provider, WHL has significantly expanded and diversified it's housing portfolio and housing development capacity. WHL has both the capacity and experience to deliver large-scale housing projects aimed at meeting the ever-growing demand. WHL will continue to advocate for the housing needs of women and children and contribute to the growth of affordable housing stock.
WHL also provide additional services including:

 Intake and assessment services for homeless women

 Distributing Housing Establishment Funds to assist women experiencing a housing crisis

 Housing assistance and referral to women exiting prison
Since our establishment in 1997, we've been listening to and validating women's experiences, and acting as their voice in the housing sector.
We have a huge demand on our service which includes not only seeking accommodation, but also the provision of basic toiletries, train tickets and food. With this increasing demand we need your help more than ever.
Please click on the Make a Donation logo to donate to Women's Housing Ltd through the Give Now website.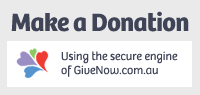 Ever wondered what the health benefits of walking are? or how to make buttermilk pancakes? then check out our April newsletter. Also included in the April Newsletter is a yummy recipe for zucchini slice, some mindfulness colouring for adults and don't forget to test your skills at puzzle corner.
New Women's Housing Development for West Brunswick
Judy Line, CEO of Women's Housing Ltd, today announced a new project to house women and children at Gronn Place, West Brunswick.
"Women's Housing Ltd has worked closely with the Department of Health and Human Services and AV Jennings to bring this project to life, and we are delighted to be part of this exciting housing development. The old run-down walk-ups at Gronn Place will be replaced by new energy efficient homes that are not only better to live in but more affordable for our tenants.  We see Gronn Place as a great example of social housing growth in Victoria," said Line.
Women's Housing Limited will have responsibility for the management of rental agreements and maintenance of 111 new public housing units. In addition to the management of the units, Women's Housing Ltd will also purchase another eight units to be constructed by AV Jennings within the precinct.
Judy Line, The Hon. Richard Wynne, Minister for Planning and Peter Summers, CEO, AV Jennings
The project will play a vital role in meeting the pressing need for affordable housing in Melbourne, particularly for older single women and women and children who have been made homeless because of family violence. All properties will be offered to people on the Victorian Housing Register for social housing.
As a registered Victorian Housing Association, Women's Housing Ltd has extensive experience in managing a diverse range of social housing across Melbourne and has an excellent reputation for property and place management.
Women's Housing Limited looks forward to taking a leading long-term role in the overall management of the precinct, to ensure that this project further enriches the neighbourhood, as well as delivering much needed long-term housing for vulnerable women.
For further information, contact Judy Line at Women's Housing Limited.
Bayswater Progress…
Unique Community Alliance Delivers New Housing
On 18 September 2019 Women's Housing Ltd and Emma House Domestic Violence Services Incorporated (EHDVSI) joined renewable energy developer, Tilt Renewables, to announce a unique community alliance.  The Alliance will deliver new housing for women escaping family violence through a new 'Safe Housing Program', a key initiative of Tilt Renewables' Dundonnell Wind Farm Benefit Sharing Plan.
The Safe Housing Program will enable greater access to housing specifically for women and children from south-west Victoria who are at risk of homelessness due to family violence.
As a key partner in the new program, Tilt Renewables will donate $500,000 toward the construction of Women's Housing Ltd new long-term, 24-unit development in Bayswater, set to open early next year.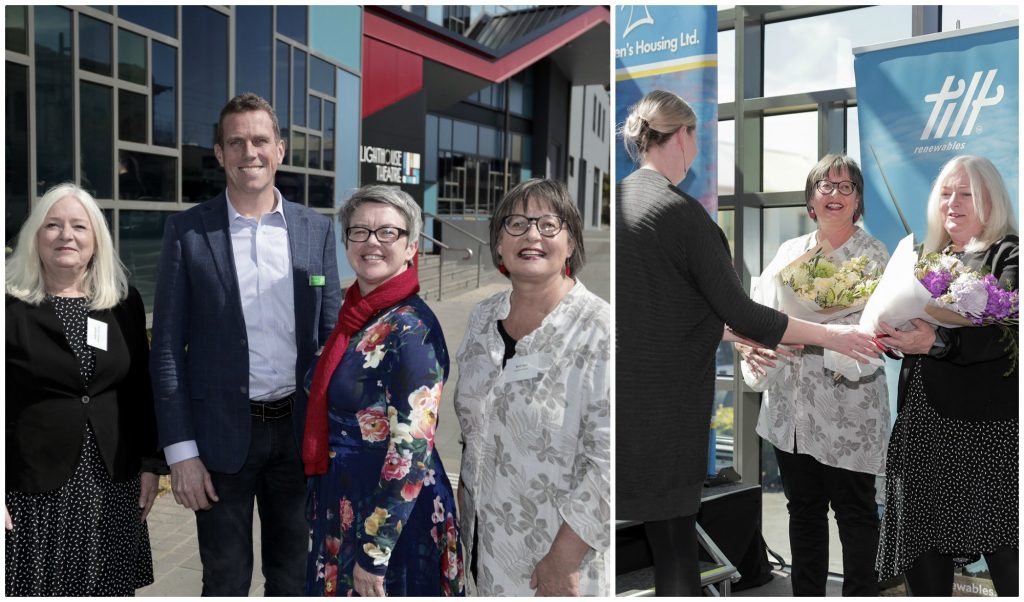 Big Thank You!
Thank you to Vinnies Berwick Soup Van volunteers – 'Vannies' – for bringing food and friendship to our tenants.
The volunteer-run Berwick Soup Van goes out every Tuesday, Thursday and Sunday evening and, on a busy night, can serve up to 90 people.
Thank you Vannies for your ongoing support to the people of Berwick.