Various Big Housing Build Projects July 2022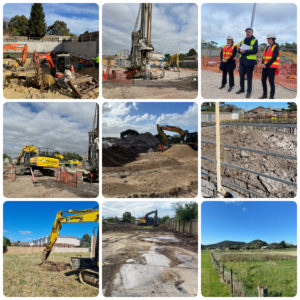 More Homes For Women In Need
As part of the Victorian State Government's "Big Housing Build", the first round of funding from Homes Victoria will see a total of $738 million invested in 89 projects across the state.
Women's Housing Ltd has successfully secured funding for 309 new social housing dwellings spread over 13 projects, the dwellings are designed to house women and children in need of a safe place to call home.  The new homes will be built in areas where they are needed most and will target women and children escaping domestic violence and older women, with 10% of the new homes allocated to Aboriginal Victorians.
"This is an incredibly exciting moment for WHL and our clients – both present and future," said Judy Line, CEO of Women's Housing Ltd.
Work on the projects will begin by the end of 2021 and it is anticipated that tenants will have a new place to call home by the end of 2023.
Gronn Place
Judy Line, CEO of Women's Housing Ltd, announced a new project to house women and children at Gronn Place, West Brunswick.
"Women's Housing Ltd has worked closely with the Department of Health and Human Services and AV Jennings to bring this project to life, and we are delighted to be part of this exciting housing development. The old run-down walk-ups at Gronn Place will be replaced by new energy efficient homes that are not only better to live in but more affordable for our tenants.  We see Gronn Place as a great example of social housing growth in Victoria," said Line.
Women's Housing Limited will have responsibility for the management of rental agreements and maintenance of 111 new public housing units. In addition to the management of the units, Women's Housing Ltd will also purchase another eight units to be constructed by AV Jennings within the precinct.
The project will play a vital role in meeting the pressing need for affordable housing in Melbourne, particularly for older single women and women and children who have been made homeless because of family violence. All properties will be offered to people on the Victorian Housing Register for social housing. As a registered Victorian Housing Association, Women's Housing Ltd has extensive experience in managing a diverse range of social housing across Melbourne and has an excellent reputation for property and place management. Women's Housing Limited looks forward to taking a leading long-term role in the overall management of the precinct, to ensure that this project further enriches the neighbourhood, as well as delivering much needed long-term housing for vulnerable women. For further information, contact Judy Line at Women's Housing Limited.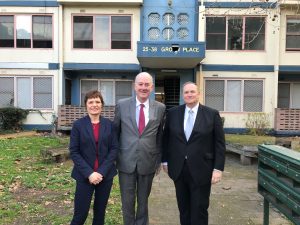 Judy Line, The Hon. Richard Wynne, Minister for Planning and Peter Summers, CEO, AV Jennings
Bayswater
Finished product…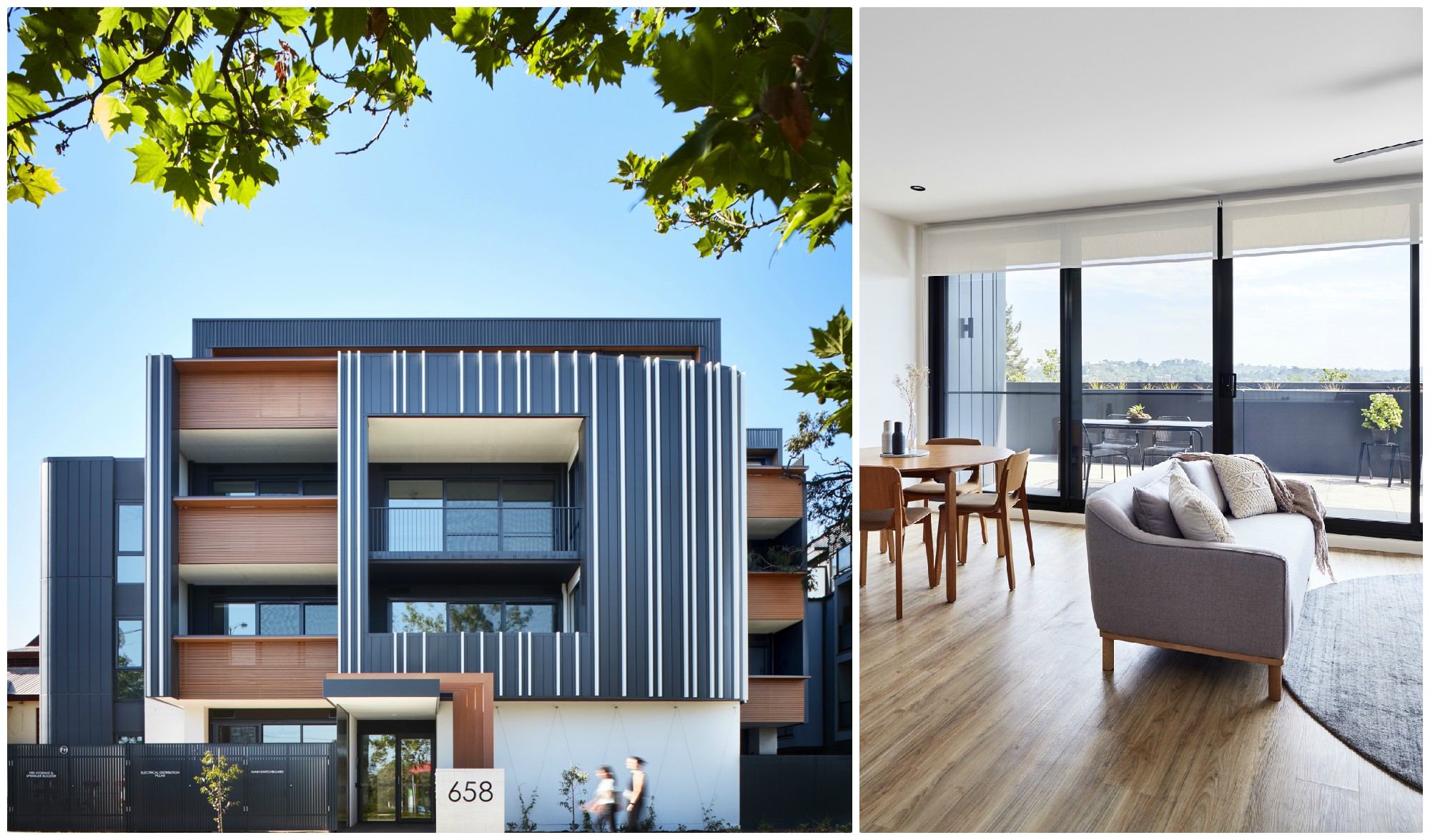 Bayswater
The story continues…

Bayswater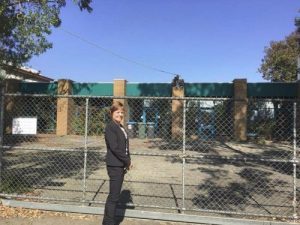 Proud New Owners of Bayswater Property.
Judy Line, CEO, standing in front of Women's Housing Ltd's next planned development opportunity!
Ascot Vale Project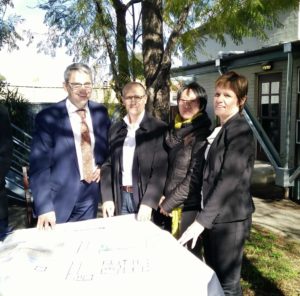 On 3 August 2016, Danny Pearson Member for Essendon visited Ascot Vale rooming house to announce the re-development.
This project will convert the facility from 14 bedrooms with communal facilities into 16 one bedroom self-contained apartments and will enable the residents to have their own privacy. It will also provide a modern and clean environment in which to live.
"Homelessness is something that can happen to anyone.  How we treat the homeless, the poor and the marginalised speaks more to our values as a community than it does to the individuals themselves.  I am proud that we are improving the lives of the residents of this facility."
Newport Project
On 19 March 2018 Women's Housing Ltd's Newport development was officially opened.   Wade Noonan MP, State Member for Williamstown attended the opening.
This project was designed to deliver more affordable, long-term housing to women at risk of homelessness.  Located close to public transport, local shops and parklands, the development includes 20 new one and two bedroom dwellings for women and children, many of whom are escaping family violence.
The design by award-winning architectural practice, ClarkeHopkinsClarke and built by Buildcorp, prioritises the safety of tenants, while ensuring the apartments have the look and feel of a traditional residential home. Additional features include car parking, terraces and a number of apartments that have been designed to support ageing in place, reflecting the growing number of elderly women in housing crisis.  The project was funded by a $5.5m grant from the Victorian Property Fund.
CEO of Women's Housing Ltd Judy Line says
"The recent increased public awareness of violence against women has helped secure more funding for community housing projects"