Inclusive Communities
Women's Housing Ltd recognise that housing is only one part of the jigsaw in many tenants' lives
Strong partnerships with support services is central to Women's Housing Limited's work practices. Partnerships can help to improve the sense of community and belonging for tenants.
Women's Housing Ltd has a holistic approach to developing partnerships. Key areas of focus are personal support, local community, employment, training and development, education, health and financial management.
Our aim is to provide tenants with social, local and financial benefits, reducing those disadvantaged by low income, isolation, lack of education and poor health.
Community development has taken many forms. Rooming House residents have developed their own edible gardens, taken part in cooking classes, well-being sessions, art therapy, photography classes etc. The activities are determined by the residents.
---
Blue Chip Minds – Rising up Training
Georgia Ellis from Blue Chip Minds is providing training to tenants. These classes enable tenants to reflect on their perception of the world and come away with resources and skills to live a full life. Georgia provides training to clients all over the world London, Abu Dhabi, Singapore.  This is a great opportunity for tenants!
Thanks to a generous donation from Lend Lease, Women's Housing Ltd can provide this opportunity.
Scheduled dates for training are:
26th February, Moorabbin (TBC)
5th March, Bayswater Church Hall
11th and 18th March, Mount Martha Rooming House
15th and 22nd May, Berwick Rooming House
10th June, Richmond Community Learning Centre
If you are a tenant of Women's Housing Ltd and interested in attending any of the above workshops please contact the office on 9412 6868 ext 4.
Big Thank You!
Thank you Footscape for the wonderful donation of more new socks for our tenants.
Footscape is a not for profit organisation that provide podiatry care to economically disadvantaged individuals
.
My Money
Now the festive season is behind us we look forward to the year ahead.
With new possibilities, new jobs and new school years lets have a conversation about Money.
WIRE have published a guide specifically designed to equip you with a better understanding of your current financial situation and the skills to safely and confidently achieve greater financial wellbeing. If you are interested in receiving this information pack please talk to your Tenancy Officer.
Let's Kick of the Year in Style!
On 25 February 2020 Women's Housing Ltd's will conduct the first community engagement workshop for 2020. Styling on a budget will be held at Burnley Backyard and is open to all Women's Housing Ltd tenants. More information will follow.
Christmas might be over but there is one more Thank You…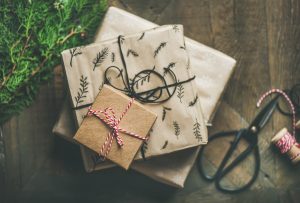 Women's Housing Ltd would like to thank Cheryl Barker for her wonderful support over the Christmas period. Cheryl wrapped and helped distribute presents to over 400 of our tenants. She was Women's Housing Ltd's very own Santa Clause!
Seasons Greetings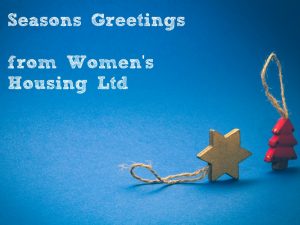 Spreading Some Christmas Cheer!
Tenants at Bentleigh celebrating Christmas…
a wonderful opportunity to get together and wish everyone a safe and merry Christmas.  Thank you to the lovely tenancy and asset officers from Women's Housing Ltd for putting together a delicious feast.
Berwick Art Workshops
Tenants at the Berwick Rooming House have had the opportunity to experiment with materials and learn some new skills.  Thanks to the support of City of Casey and Purple Dog Leadlighting & Mosaics the tenants are working on some amazing mosaic pieces.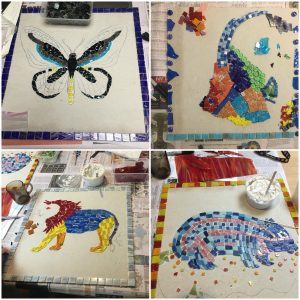 Big Thank You!
Thank you to Vinnies Berwick Soup Van volunteers – 'Vannies' – for bringing food and friendship to our tenants.
The volunteer-run Berwick Soup Van goes out every Tuesday, Thursday and Sunday evening and, on a busy night, can serve up to 90 people.
Thank you Vannies for your ongoing support to the people of Berwick.
Big Thank You!
Thank you Footscape for the wonderful donation of new socks and footwear for our tenants.
Footscape is a not for profit organisation that provide podiatry care to economically disadvantaged individuals.
Thank you for supporting our tenants!