On 9 September 2019 Women's Housing Ltd gratefully accepted a generous cheque from Shebah, an all female ride share service.  Shebah have a fleet of fabulous female drivers that enable women across Australia to access safe and convenient transport.
Not only has Shebah very kindly donated 1% of all fares to charity but they are also committed to supporting their women drivers to access economic opportunity by ensuring they keep 85% of their fares.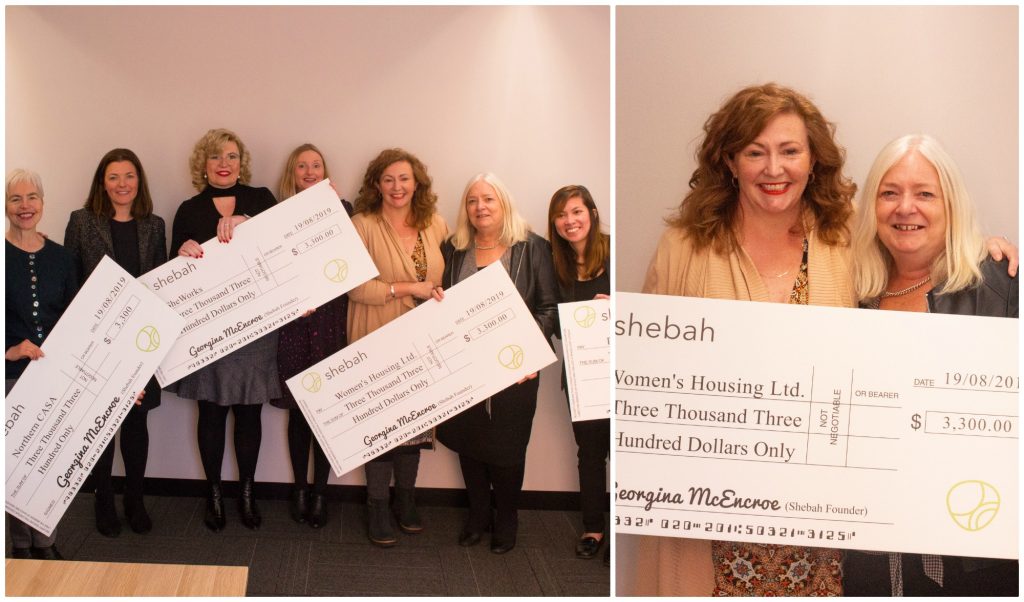 Group Shot: Megan and Heather from NCASA, Liz and Donna from Fitted for Work, George McEncroe founder of Shebah, Lindy from Women's Housing Ltd and Mitzi from Panda
Thank you Shebah for the many ways you are supporting women!