What's New at Harvest Square
On 25 October 2023, Anthony Cianflone MP, State Labor Member for Pascoe Vale, Coburg and parts of Brunswick West visited the Harvest Square public housing redevelopment site.  Women's Housing Ltd will be managing 111 units on the site as part of an agreement with Homes Victoria.  In addition Women's Housing Ltd will purchase 8 units from AV Jennings taking the total number of dwellings to 119.   Anthony Cianflone MP continues to show his support for Women's Housing Ltd and the development of social and community housing for women in Victorian Parliament.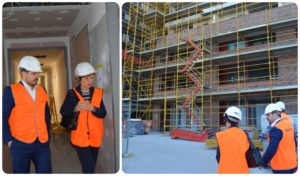 Big Thanks!
The Soup Angel was created in March 2020 during the first COVID lockdown in Melbourne to provide home cooked, healthy and nutritious soups to the elderly and others in need.  The Soup Angel has now grown to over 50 volunteers that deliver over 130 bowls of soup every fortnight to Melbourne and regional Victorian communities. 
Women's Housing Ltd would like to thank The Soup Angel for providing donated goods to many of our renters!
WHL Walks to Celebrate NAIDOC Week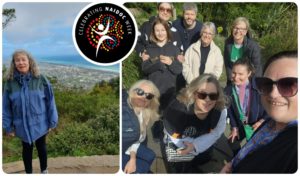 Staff at Women's Housing Ltd put their runners on and walked to celebrate and recognise the history, culture and achievements of Aboriginal and Torres Strait Islander peoples as part of NAIDOC Week.
Churchill Fellowship Report
WHL is pleased to announce that after much hard work Adam Sandford, WHL's Asset and Development Manager, has had his Churchill Fellowship report published.  Adam undertook to study indigenous housing, home ownership and support models.
The key focus was on various programs currently and formerly available in Canada.  The aim was to follow the progress of one of the world's largest First Nations populations, in a country that shares not only similar systems of Government and housing strategies, but a similar history of treatment of their indigenous cultures.   Adam looked at successful and unsuccessful programs to gain insights and to develop an understanding of the impact to First Nation groups.
"My hope is to bring cultural appropriate services to the forefront of everything we do."
To read the report please click here.
National Reconciliation Week
Staff from Women's Housing Ltd attended the inaugural National Reconciliation Week Breakfast and Maggolee Awards Ceremony.
The Breakfast brought together reconciliation supporters and champions to launch National Reconciliation Week and focused on the theme: Be a Voice for Generations.
We heard from keynote speaker Aunty Jill Gallagher AO on the importance of the Voice to Parliament referendum.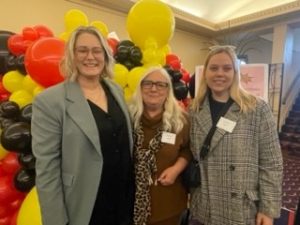 Victim Survivor Experience Mapping Report
The Northern Integrated Family Violence Service has recently launched a Victim Survivor Experience Mapping Report.
The report notes the critical role and importance of providing safe, appropriate accommodation for people and recommends advocating for motel accommodation to be safe for victim survivors and children.
Reconciliation Action Plan
WHL are proud to announce the creation of our Innovate Reconciliation Action Plan (RAP). This RAP reaffirms our dedication to reconciliation and commitment to providing culturally safe services to Aboriginal and Torres Strait Islander Peoples. WHL undertook extensive collaboration and consultation in development of this document and are thankful to all persons that contributed along the way.
The finalisation of the RAP marks the beginning of a larger journey of implementing change in a way that is tangible, transparent and meaningful. We embrace the Uluru Statement from the Heart and will ensure it remains central in implementing our cultural safety goals. WHL encourage you to download and read our RAP and welcome any feedback from our clients and renters. All artwork featured in the RAP was created by Reanna Bono of Yakuwa Designs (Wemba Wemba and Wiradjuri). Reanna's artwork celebrates women and their connection to country and ancestors. Information about an official launch will be available in time.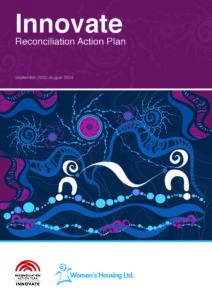 Housing for First Nations Women
Access to safe housing remains a key challenge facing Australia's First Nations women. In acknowledging our presence on land that was stolen and not ceded, Women's Housing Ltd is emerging from the pandemic with the goal to increase the representation of First Nations women in our properties and provide them with a home that meets their needs.
Hearing the invaluable stories of our Renters has helped us understand their needs in the pursuit of providing culturally safe and inclusive housing.
Many of our First Nations Renters came to us with experiences of housing insecurity. Women's Housing Ltd is proud to provide a safe and inclusive home to these Renters. The certainty and permanency our housing brings to our First Nations renters has been described as bringing a sense of security and safety that been missing.
The stories of three First Nations Renters speaks to why Women's Housing Ltd does what we do:
WHL Tenancy Officers create a safe yarning space to connect with Renters. After meeting a Renter in her home over several cups of coffee and establishing a personal connection, the Renter was able to address her rental arrears and now lives comfortably free of rental debt and risk to her housing security.
A woman was afforded financial and housing stability, thereby allowing them to return to study and achieve their career goal alongside a safe family home.
Another Renter was passed through six different housing providers before arriving with Women's Housing Ltd, where she was relieved to be assisted with her move and obtaining warm clothes and food. When she connected with another First Nations woman housed by our organisation in her property, she found a further sense of belonging in her new home.
We are proud to be an organisation helping to lead the nation towards greater housing inclusivity and protection for our First Nations Australians.
Thank you to all our renters who were so generous and helpful in writing this article.
NAIDOC Week
Women's Housing Ltd staff took part in events across Naarm (Melbourne) to celebrate NAIDOC week 2022.
Staff participated in the Clothing the Gap movement event.  WHL registered interested staff for one of five distances ranging from 3km to 42.2km.  Staff could complete their 'race' in their own time, their own local area and with who they wanted to.  Most importantly they got moving running, walking, shuffling, scooting or cycling to support Clothing the Gap, an Aboriginal-led non-for-profit organisation run by public health practitioners working towards closing the gap in health outcomes between  Indigenous and non-Indigenous Australians
Changes to Women's Housing Ltd Board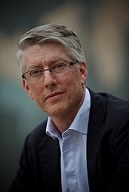 On 30 June 2022 Michael Barlow retired from the Women's Housing Ltd Board.  Michael was an important and valuable member of the Board and will be greatly missed.  During his time on the Board Women's Housing Ltd was successful in achieving Housing Association status, obtained the management rights to Harvest Square and, thanks to Michael's expertise in the property development sector, Women's Housing Ltd successfully bid for 13 metropolitan and regional projects through the Big Housing Build.
We wish Michael all the best and thank him for his contribution, without a doubt Michael has assisted Women's Housing Ltd in improving the lives of many women.
Before retiring Michael recommended Daniel Khong as his replacement.  Daniel has 20 years' experience in project development in the property and infrastructure sectors in a career that spans architectural practice, public sector management and private development and finance. Daniel has developed relationships within Government and the private sector and would fill the gap in building and planning knowledge that Michael Barlow leaves behind.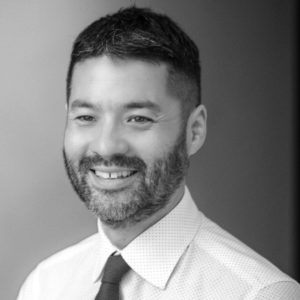 On 25 May 2022 the Women's Housing Ltd Board formally appointed Daniel Khong as a Member.  Women's Housing Ltd is excited about the future and confident in the expertise and capabilities of the Board.