Residents of the Mount Martha Rooming House were involved in a project using art to link images of the community with their own stories.
Over a ten week period artist Amanda Forster attended the Rooming House and assisted tenants to turn their ideas into two mosaic murals.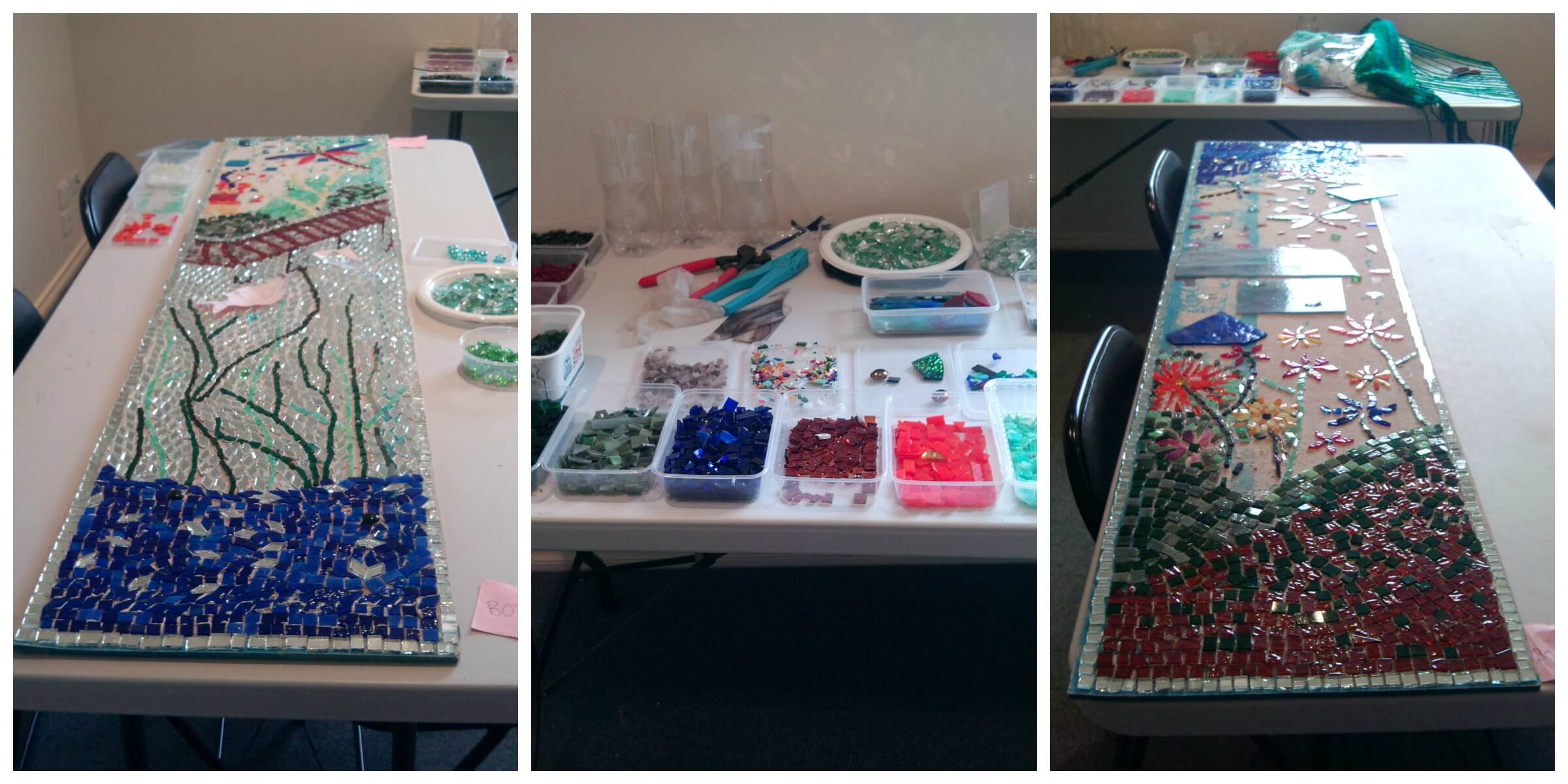 The Launch was held on 16 November 2015
Now the murals are finished they have become a permanent fixture in the garden at the Mount Martha Rooming House. See article posted by Arts on the Peninsula at the following link:
http://artsonthepeninsula.com/2015/11/19/creativity-healing-lives-on-the-mornington-peninsula/
This project was made possible with funding support from Mornington Peninsula Shire's Creative Community Grants program.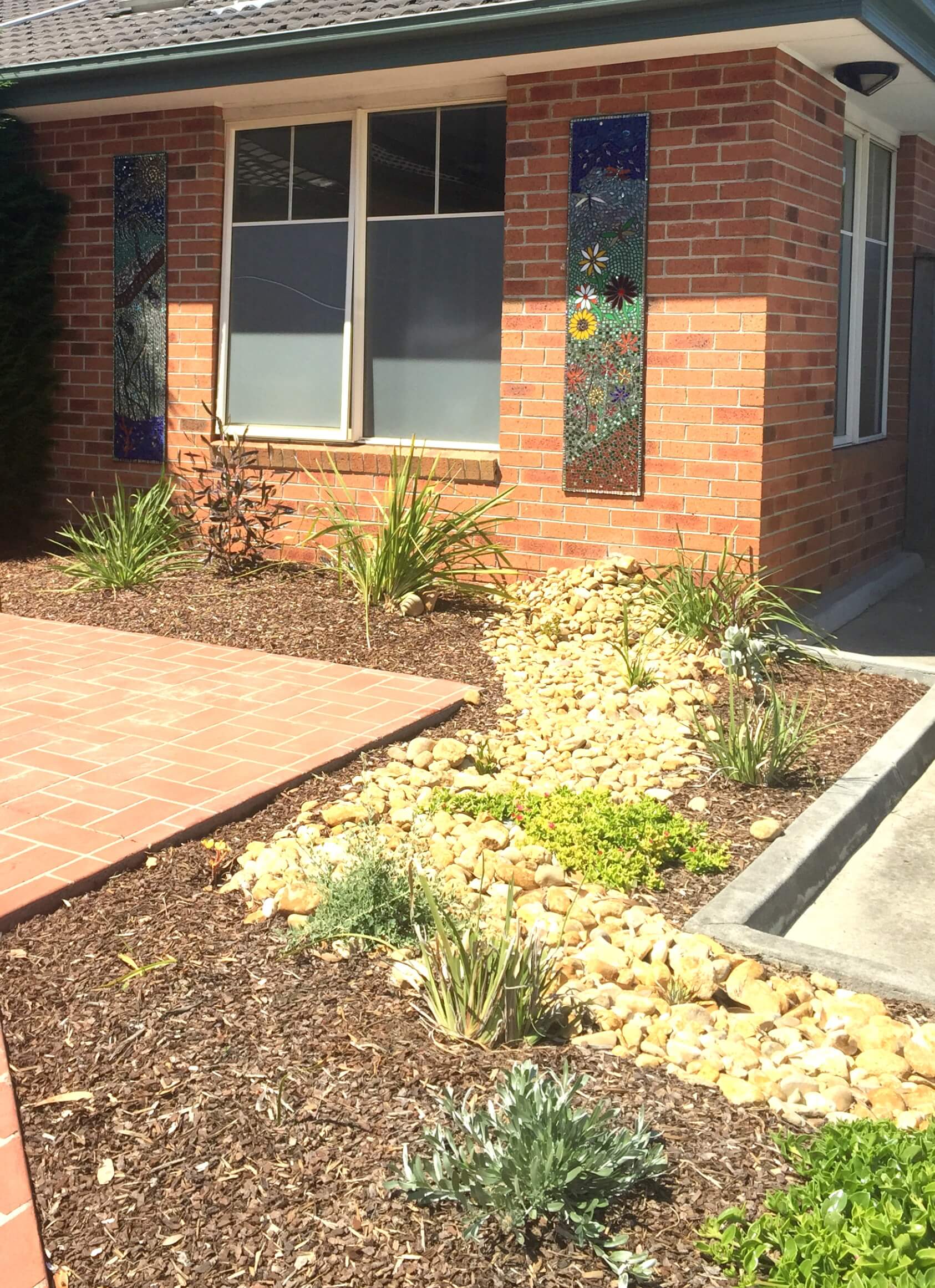 Using the themes, colours and stories associated with the mosaic panels, tenants planned and developed a garden that beautifully compliments the panels.