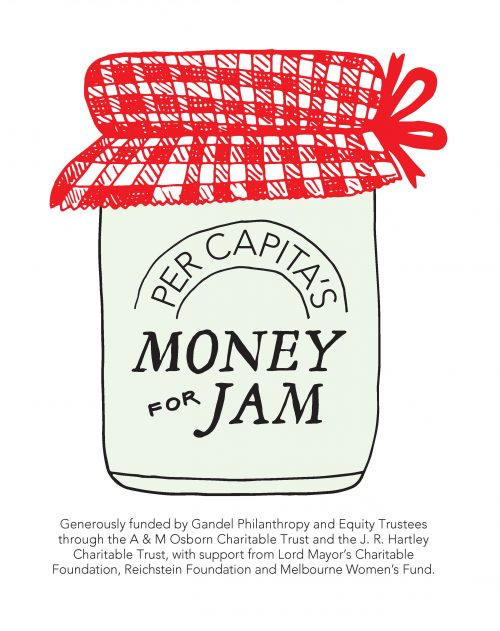 On Friday the 15th of September 2017 Per Capita launched the pilot Money For Jam, a social innovation project specifically designed to address income poverty for older women.  The program is designed to help women over the age of 50 supplement their income.
Older women are increasingly at risk of homelessness and unemployment.  Money For Jam provides mentoring for women at risk of homelessness to turn their hobbies and passions into micro-enterprises.
The Money For Jam model was co-designed in 2016 by 13 women over 50 who were experiencing homelessness and deprivation, in collaboration with Per Capita's Centre for Applied Policy in Positive Ageing (CAPPA).  This process led to an innovative solution for helping older women alleviate income poverty through micro-enterprise. CAPPA will now pilot the program in Melbourne over 18 months.
The pilot will be delivered with community partners Fitted for Work, Women's Housing Ltd and Women's Property Initiatives, and will support up to 80 women currently accessing homelessness and employment services.
In January 2018 CAPPA will be launching a smartphone App accompanied by mentoring.  For more information about the App or the Money For Jam project please contact Myfan Jordan by email: m.jordan@percapita.org.au